Posting a $200,000 performance bond is no guarantee that Team Korea will be on the starting line of the Louis Vuitton Cup with an AC72 catamaran, but post they did this week, and they say they intend to be exactly that — on the starting line for the Americas Cup challenger eliminations when racing starts on July 5, 2013.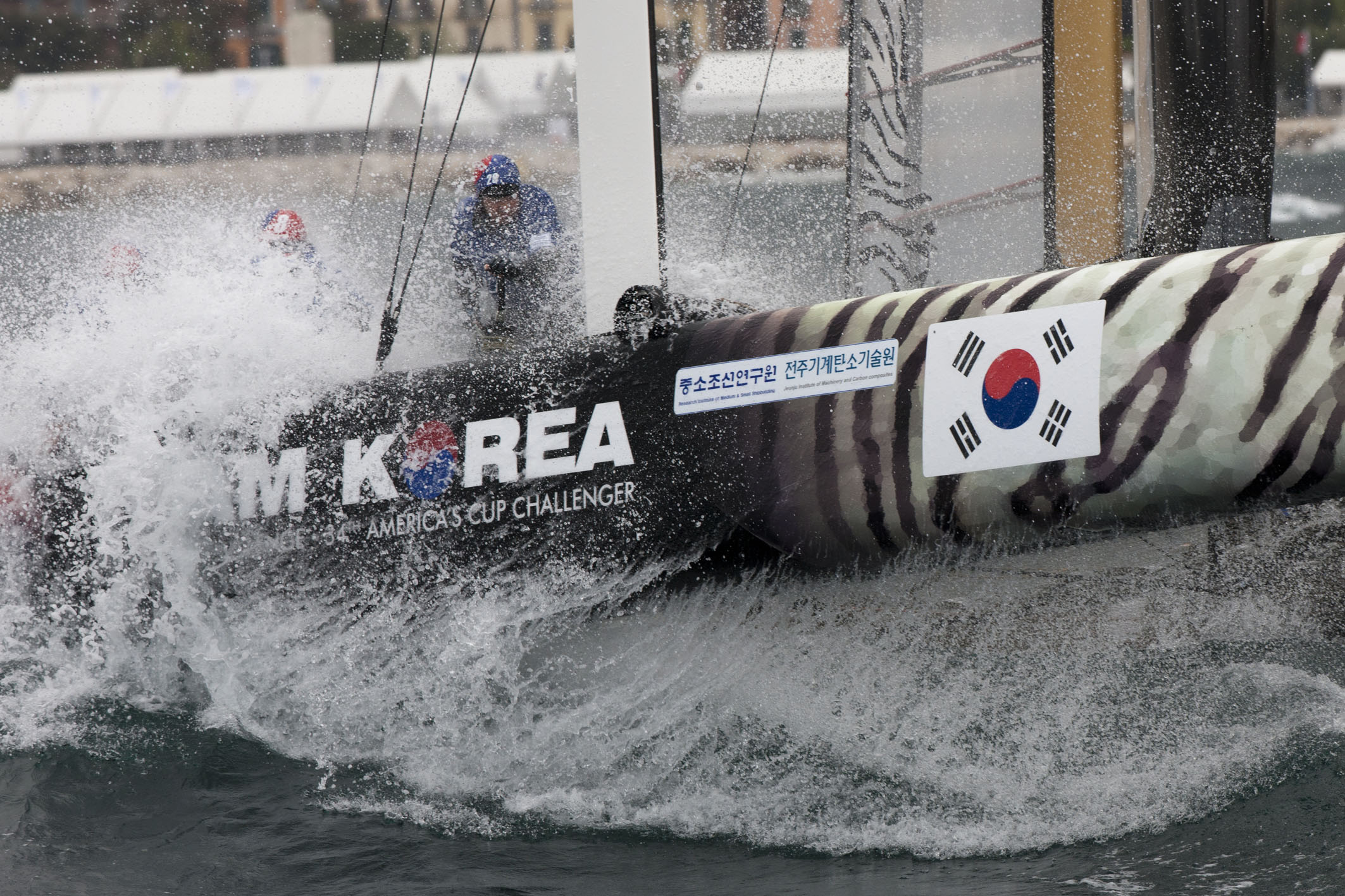 Photo © Gilles Martin-Raget
China Team, meanwhile, will be a no-show in Newport for AC World Series racing this month and is iffy for San Francisco in August. China Team is perhaps retreating to become a junior team, with all-Chinese sailors, ...
Read More