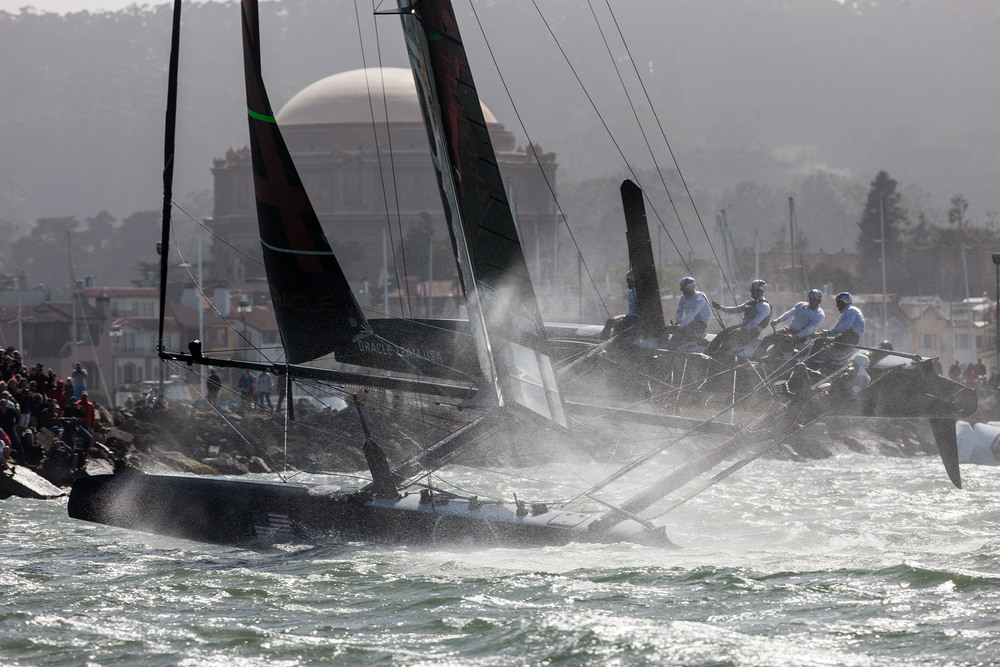 The home team. Photo by Gilles Martin-Raget
I learned two things from the America's Cup World Series on San Francisco Bay.
I have a horse in this race.
And I am not alone.
I saw, heard and felt the crowd every time an Oracle Team USA boat nosed out front in a match race. We have a horse in this race. It's called, the home team.
And when Oracle Team USA 4 slipped in front of Team Korea, at the last instant, to finish second to Luna Rossa Piranha in Sunday's finale and gain enough points to win the fleet ...
Read More