A San Francisco treat since 2004, the Ocean Film Festival is growing in new directions, and you should know.
Will it go international come 2013? Don't bet against it, and meanwhile there is a pre-event on Friday, February 24 at the Aquarium of the Bay to launch their first Evening of Sailing with three shorts and two, um, mediums.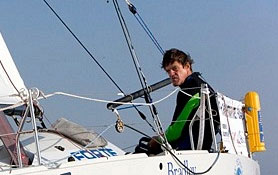 Nancy Ogden's Madstreak is the feature of the evening. It's the story of Clay Burkhalter's Mini-Transat race, and you've probably read about that venture in the sailing media, but the film is aimed to please your nonsailing friends as well. Think ...
Read More