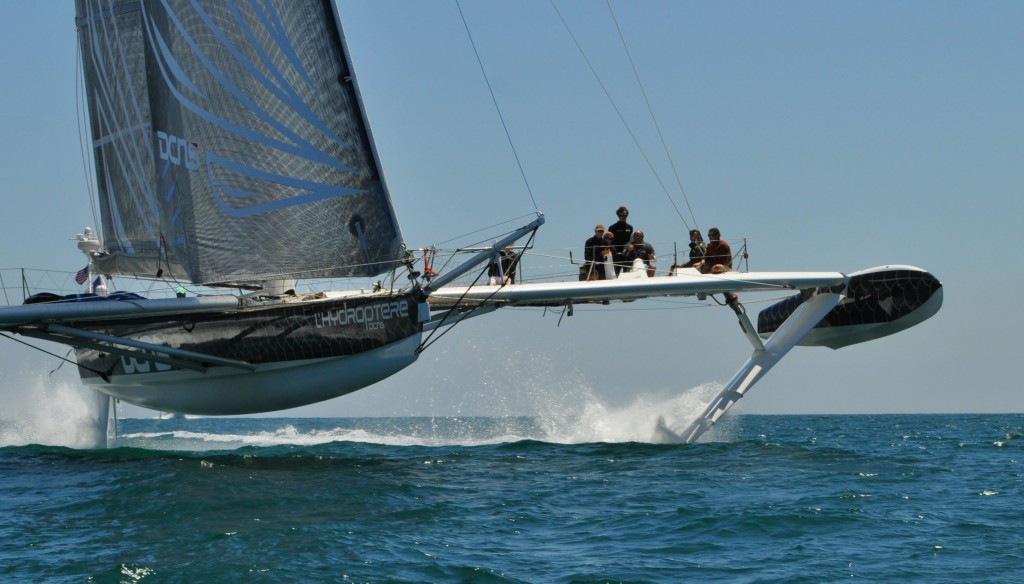 Photo © Kimball Livingston
When she's flying, the most prominent features of the French trifoiler, l'Hydroptere, are the angled foils that lift her clear of the water surface. When you get close, you see massive cylinders braced between foils and hulls and you might wonder, are those for adjusting angle? Nope, those are shock absorbers.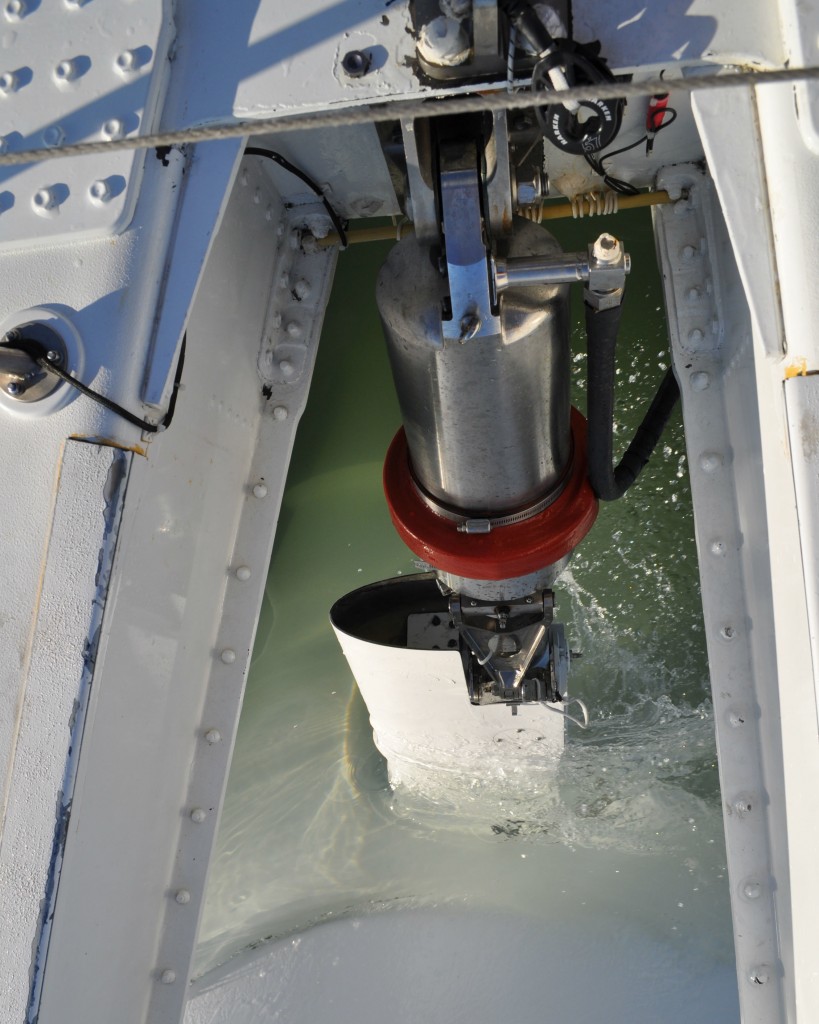 Port shock absorber. Photo © Kimball Livingston
And the boat doesn't look like other boats, under the water, so you'd expect some differences in maneuvering. Still, you might be surprised when it turns out that standard tacking procedure is to roll the headsail, put ...
Read More