"Five corsairs on a dream boat" is Alain Thbault's description of himself and crew as they prepare for the first-ever transoceanic sailing record attempt on foils.
California-Hawaii.
Los Angeles-Honolulu.
Their 59-foot trimaran, L'Hydroptere DCNS, has never before been far from France, but this flagship of all foilers worldwide holds the absolute speed record over one nautical mile—50.17 knots, 57.7 mph—and for a time it took the 500 meter record away from the kites. There's nothing else quite like it.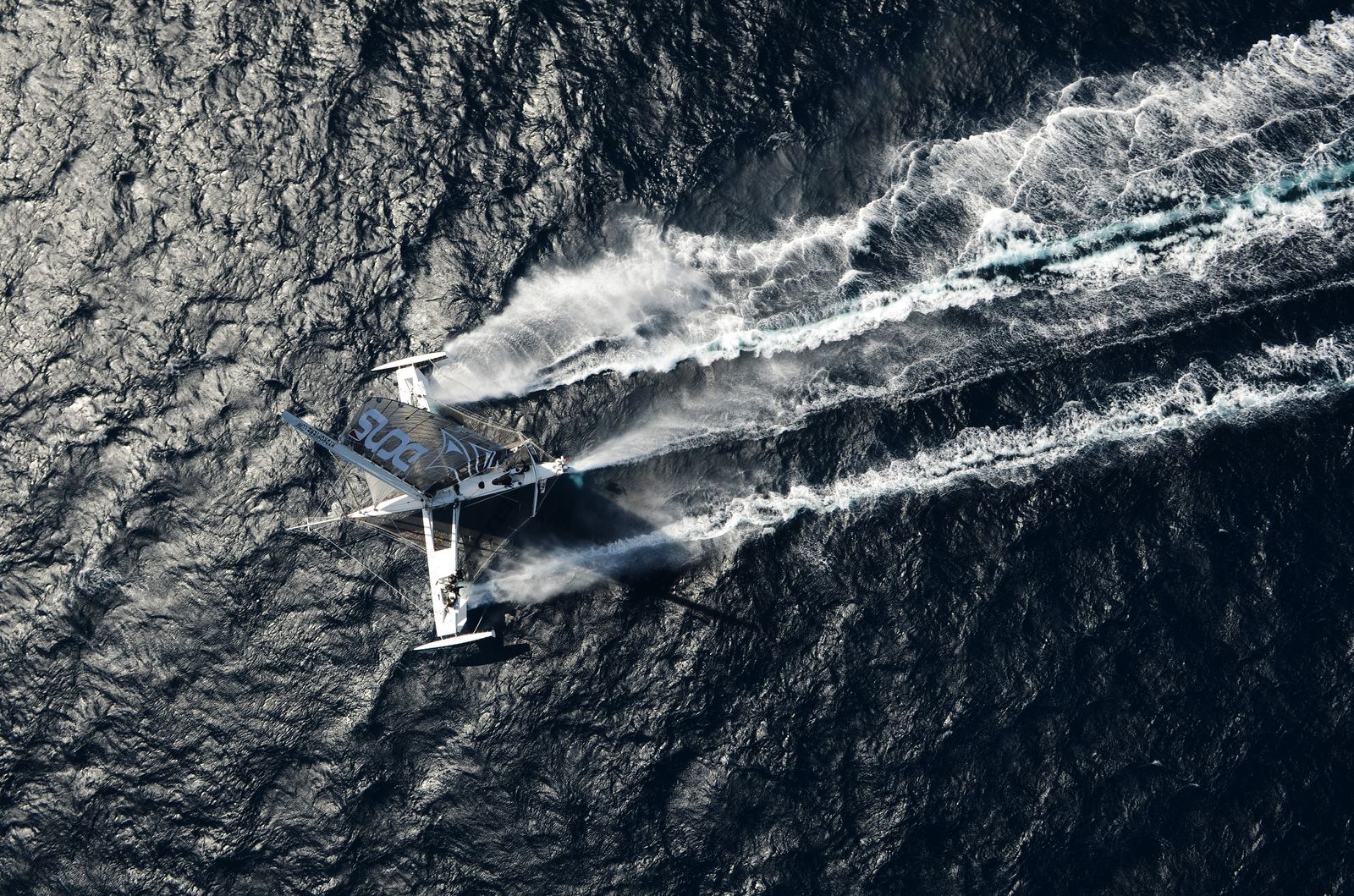 At play in the Med Photo © Francis Demange
The mojo: L'Hydroptere's in-water foils are angled at 45 degrees, and ...
Read More