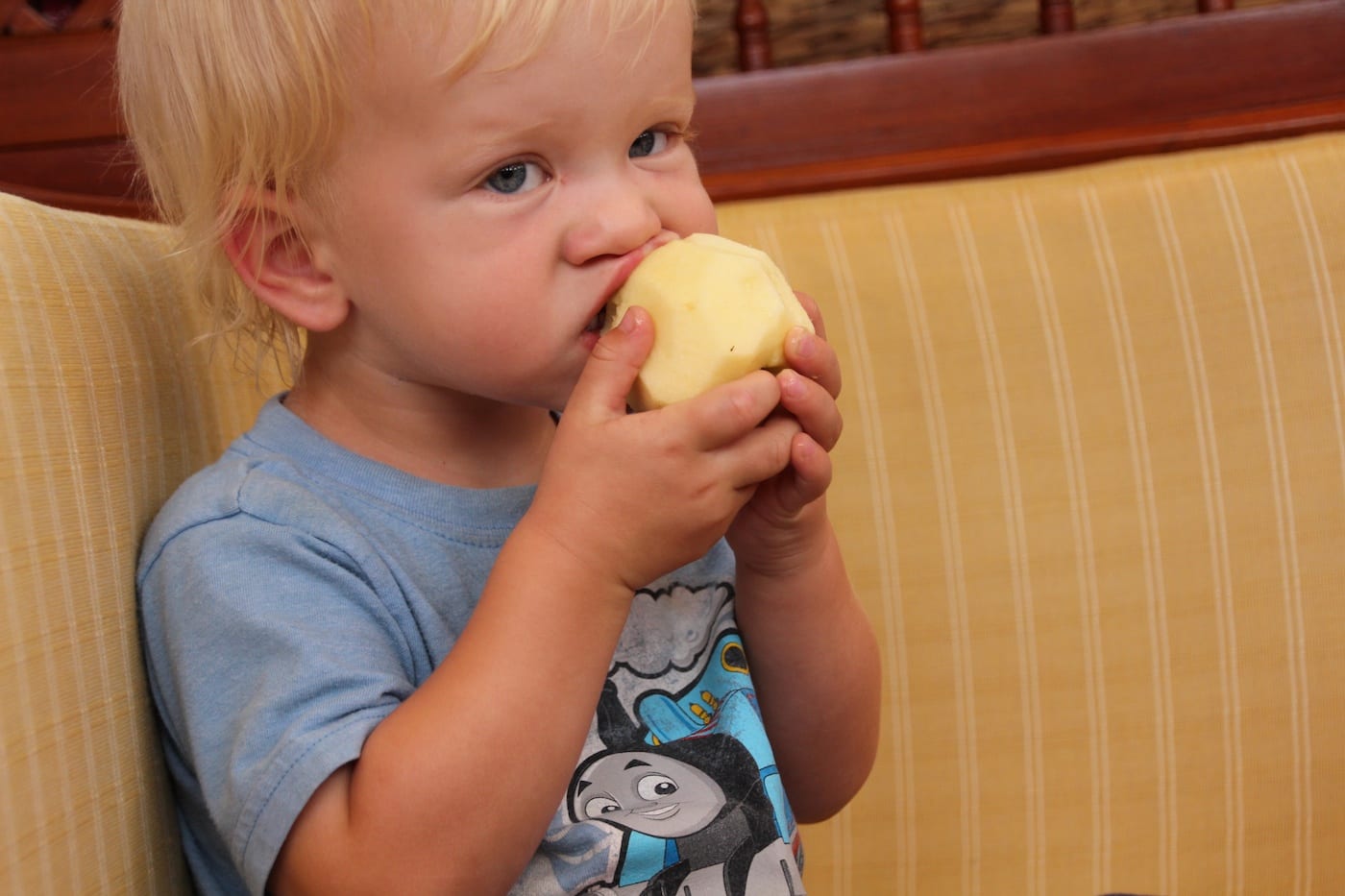 Ouest started acting weird at breakfast and we could tell she was sick. "Me not sick, me not sick." She insisted she felt okay and was adamant that she wanted to go to the playground as usual. So off we all went down the dock. About ten slips down she stopped short and projectile vomited. She then proceeded to cry all the way back to the boat. Not because she was sick, but because we wouldn't let her go to the park. Telling a kid they should "take it easy" is like telling a crack addict they should take a day off the pipe.
She spent the day in bed with Ali tending her while I kept Lowe entertained. He seemed fine throughout the day. Later in the afternoon I took him for a walk around town. After just a few blocks he tired out and climbed into the stroller. We walked around town a bit and he fell asleep. When I got him home we went inside where he promptly threw up on the floor.
Two puking sick kids. Good Friday indeed. This is why I'm not the religious type.