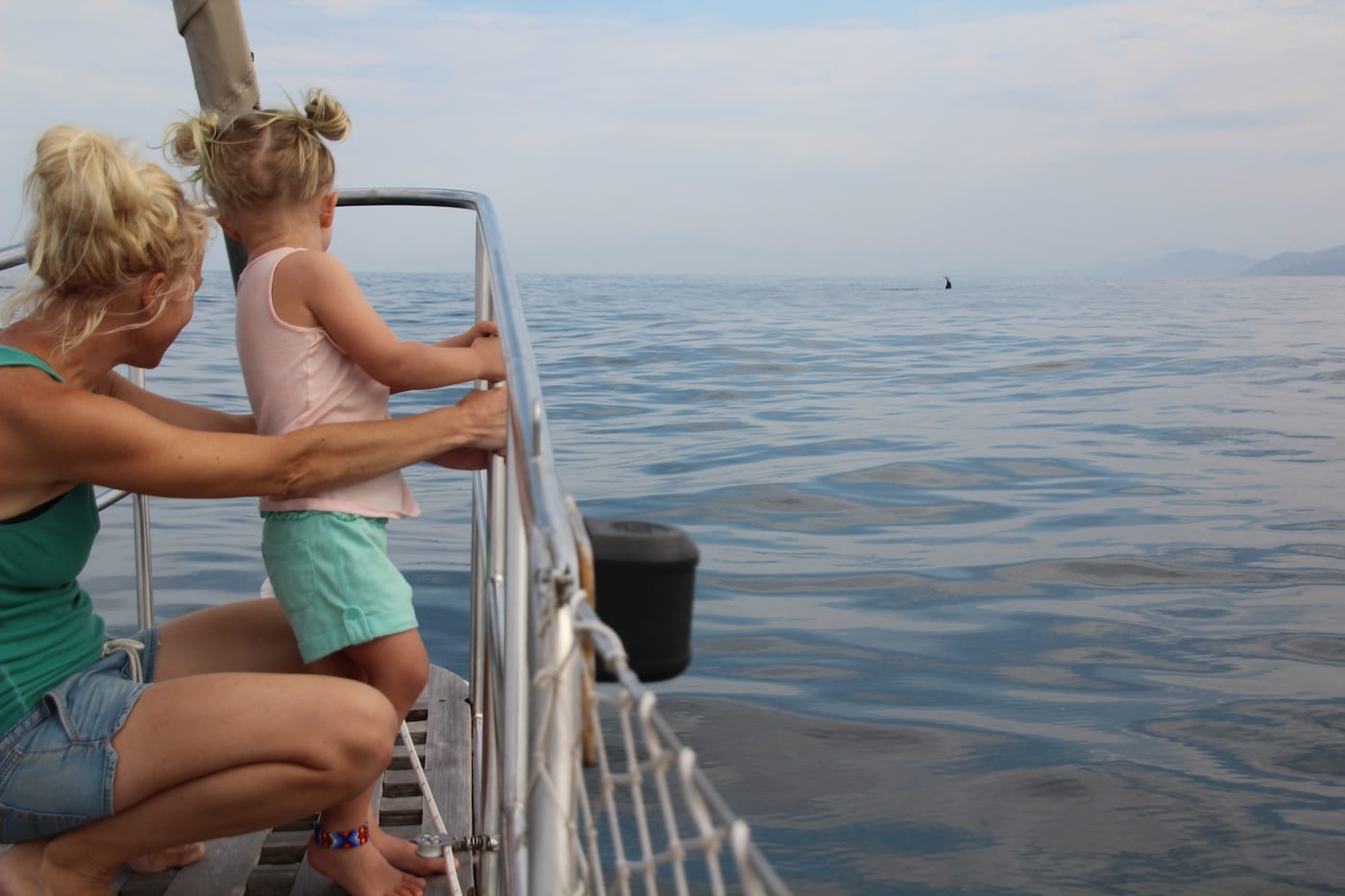 In case I left any room for doubt on the matter (http://www.sailfeed.com/cat-vs-mono-great-debate) let me spell it out, C-A-T-S W-I-N. Here is why: go back through our old catamaran logs and count the number of times we complained about an anchorage because of swell (not because of other idiot cruisers). Now go through our monohull logs. Have I ever not complained about the swell in an anchorage? It feels like I do it on a daily schedule.
We're in Chacala tonight and oh-my-holy-hell does this anchorage suck. We've been here three times. Once in the Porsche—had a lovely time. Once last season on the boat—declared it the worst ever. And now again—it really is the worst anchorage ever.
Really, these Pacific coast Mexico anchorages are terrible as far as swell goes. We just roll and roll and roll until we explode and write angry blog posts about it. And how did swell ever come to mean good, groovy, neato, or whatever? Swell is not swell. It's not swell at all—not even a little bit.
Ahhh, catamarans. I'm starting to think I'm going to have to quadruple down on my current trading positions.
All right, seriously. We left Punta Mita this morning to a host of friends out on their decks to wave farewell. Saying goodbye to friends while knowing there is a good chance you won't see them again for years, if ever, is a strange thing that feels pretty well confined to this lifestyle. It's a bit different with kids than it used to be too. When we were getting ready to leave Ouest asked us, "Is Teddy's boat coming too?" Teddy being her little surfer buddy. "No sweetie, Teddy's not coming. Hopefully we'll see him again someday."