The marina is slowly becoming more lively. Most of the cruisers who left their boats here for the summer are back now. I watch these older childless couples with a little bit of envy as they scrub their boats with toothbrushes, polish stainless, and all the rest of the little things that keep a boat looking tip-top. We used to take care of our boat too. Back in the catamaran pre-kids days.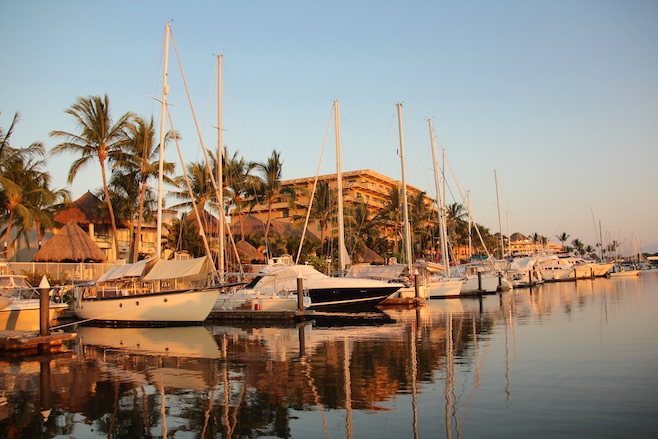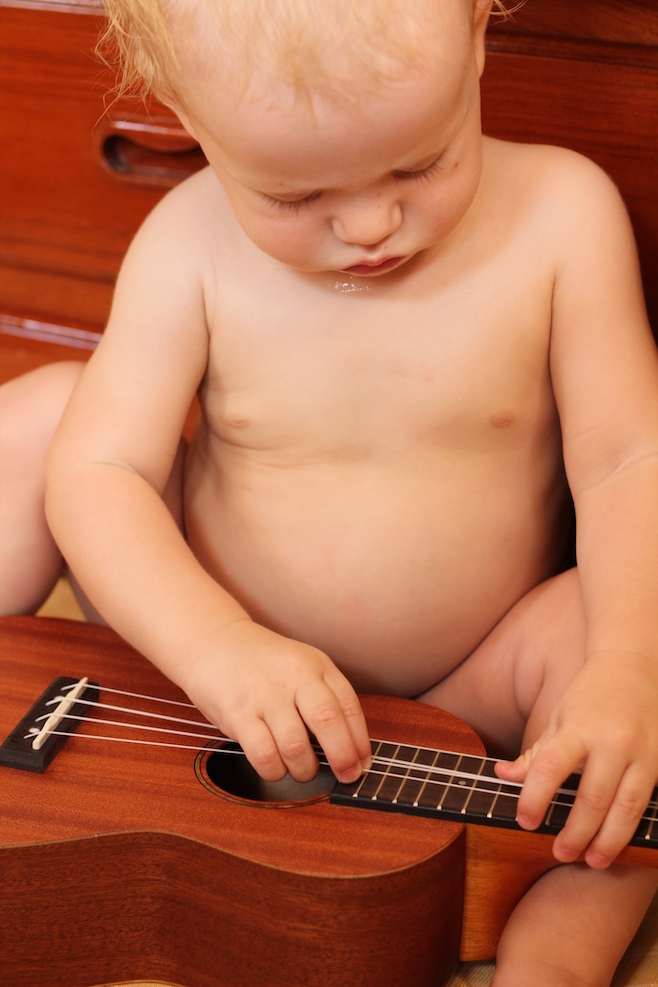 Of course while they are shining their topsides life aboard Bumfuzzle is all about making cupcakes. Today was finally the day. We don't really do sweets, so when we make cupcakes it is pretty special stuff. So special in fact that this was the first time we've ever made them. It was really more about involving Ouest in the baking because she is always interested in helping Mama. And truth is, she nailed those cupcakes.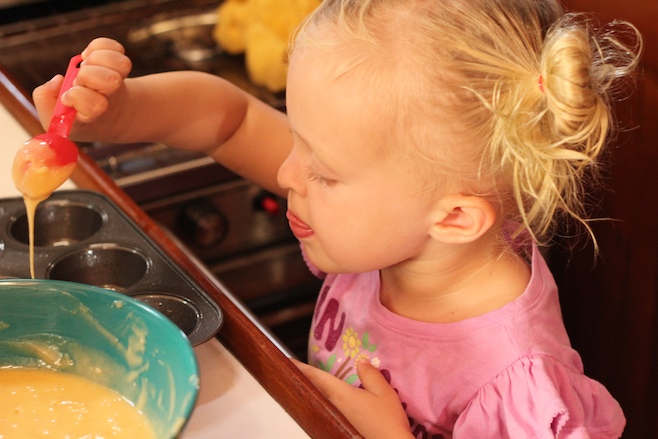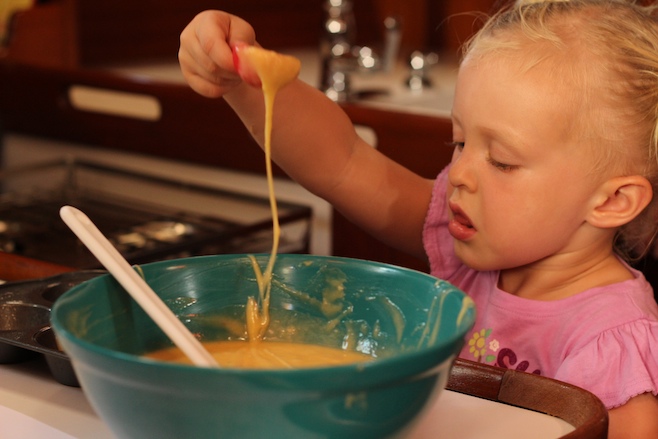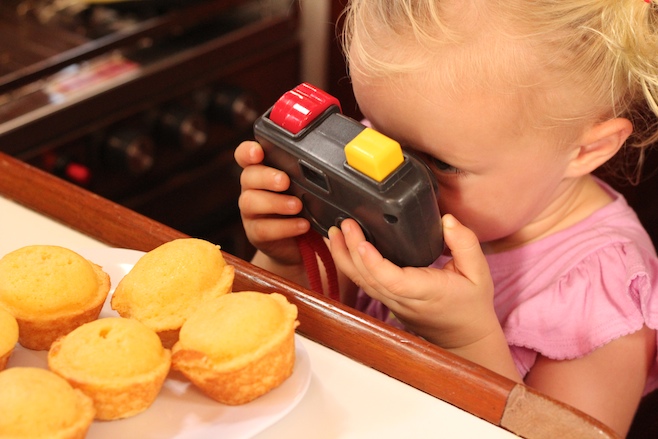 Hell yes you should take a picture of those beautiful fluffy cupcakes. Who wouldn't?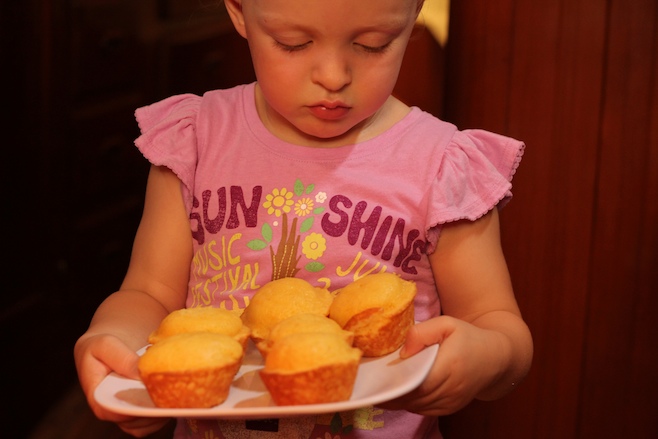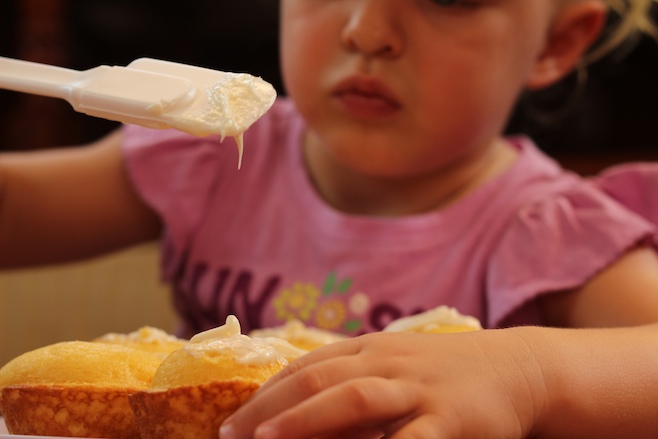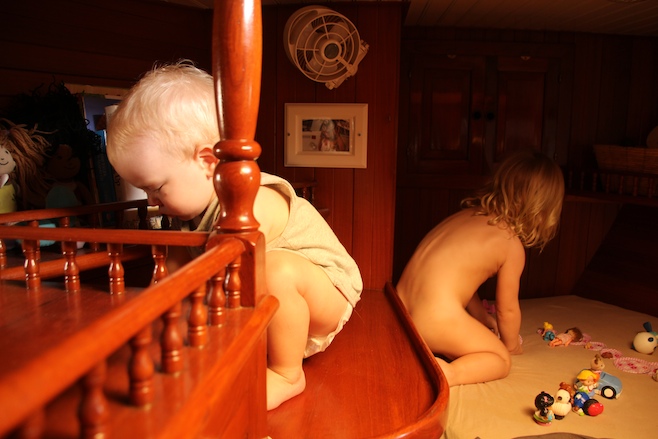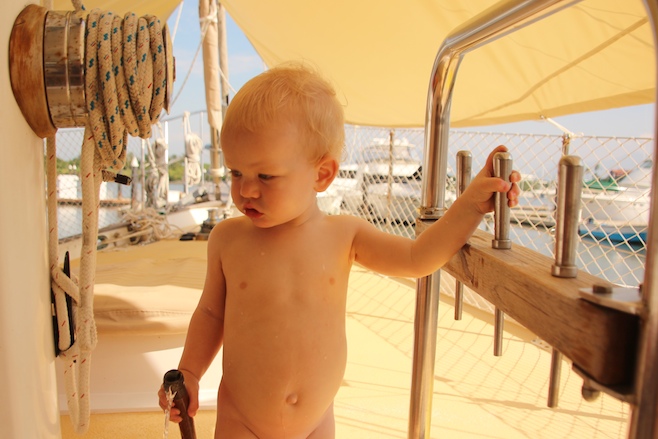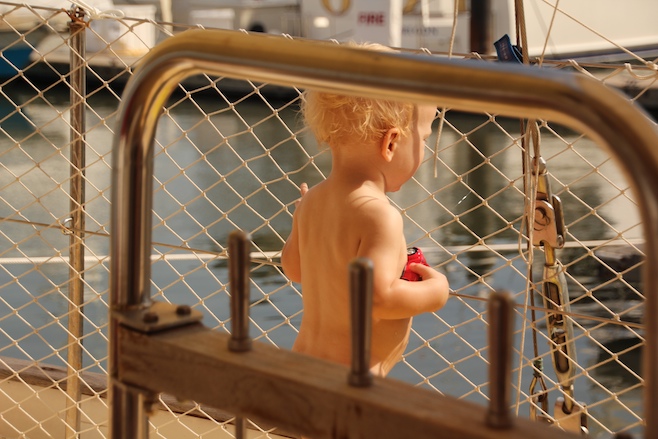 Late afternoon at the beach.