puerto ballandra. baja, mexico.
We moved on first thing this morning after another peaceful night broken only by a thirty minute gusting of twenty knots or so shortly after dark. I know Baja is notorious for these, usually much stronger, and that they have a name that completely escapes me at the moment. While twenty knots is usually no cause for concern, when we've been bobbing around for two days without once tugging at our anchor, we start to wonder if all of our anchor chain is just wrapped right up around the anchor.
Our trip today took us north up around the corner about fifty miles to Puerto Ballandra, a small anchorage just an hour or so away from La Paz where my mom is coming in for a visit in a couple of days. We dropped anchor and quickly got into the water. Ouest enjoyed it, especially floating around in the turtle meant for Lowe. Lowe was pissed at us for dropping him in such cold water. He lasted thirty seconds. And there lies the downside to Baja. Cold water.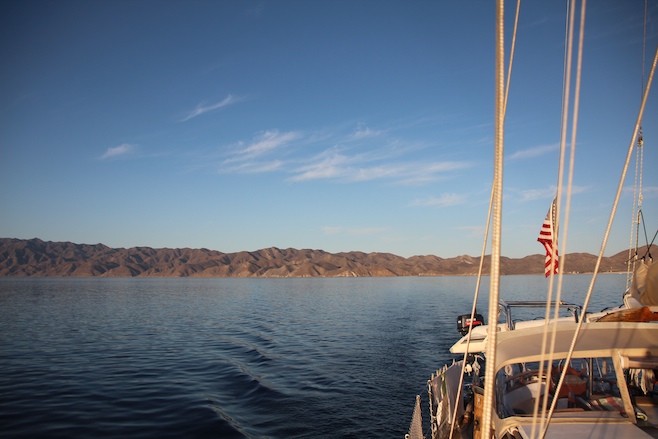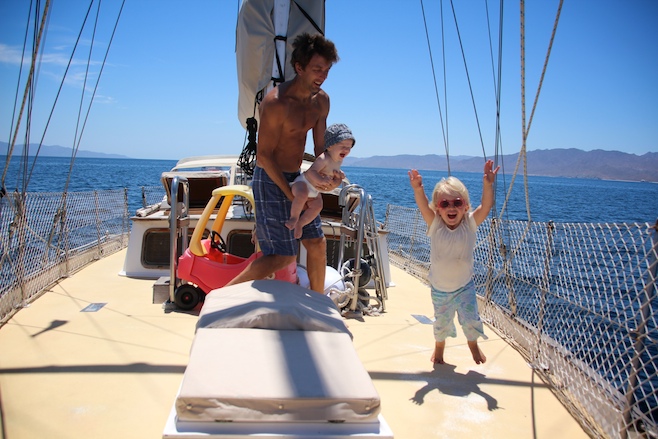 Lowe loves this game. We can say, "Get her!" at any time and he starts to kick and squeal. We chase Ouest around the deck and he laughs and laughs the whole time. It must be so frustrating to be a crawler in a walker's world.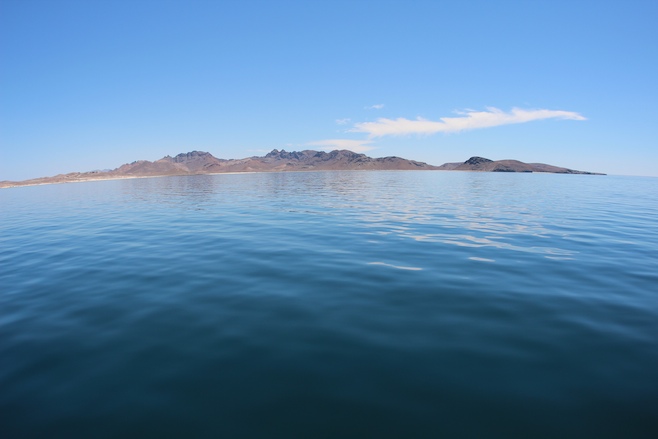 Right along this beach there are a row of tiny restaurants, a string of palapas, and all the free camping you could want. Ali and I spent a few nights there in the VW Bus about three years ago and the entire time the wind blew like mad. Sailing by here today in a calm almost felt like we were closing another loop in our travels.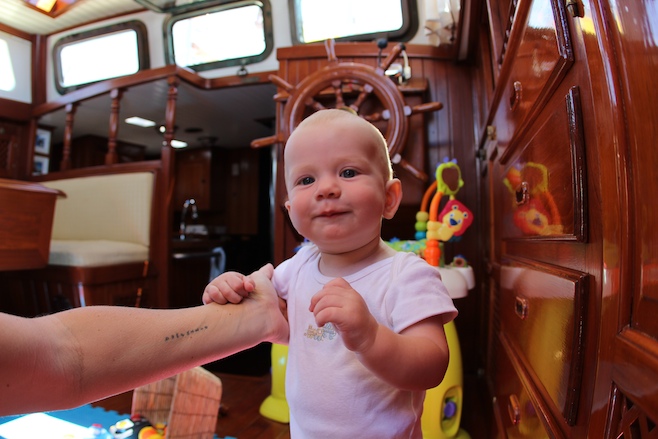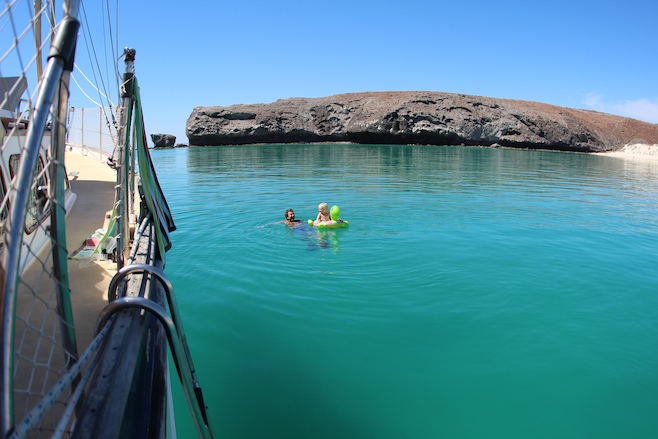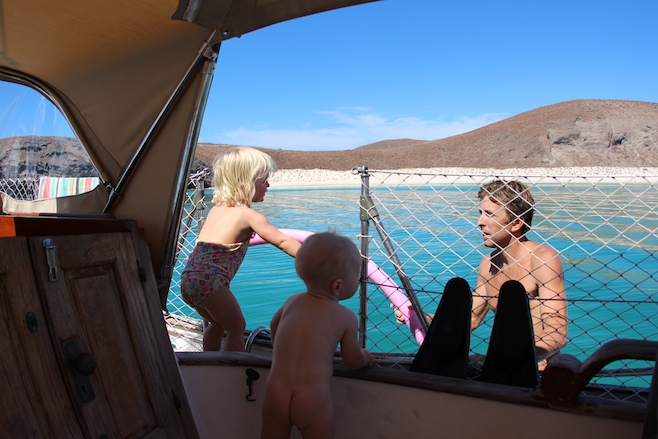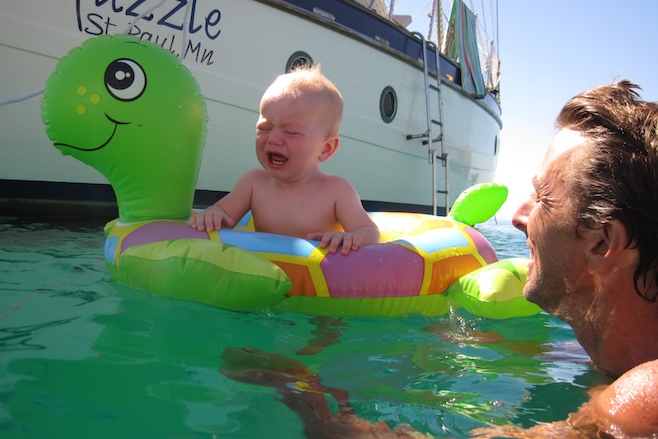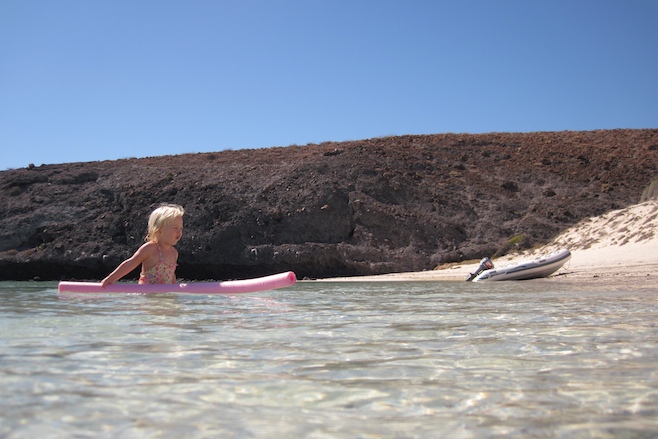 la paz, mexico.
We spent last night enjoying the Corumel winds of Baja for the first time. I gather that the winds are caused by the warm land air flowing over the cooler air over the water at night. It blew twenty knots all night long and our anchorage afforded little in the way of protection. I was sure Ouest would get seasick at some point during the night, but she rode it out and slept all night. Lowe never seems to care one way or another what is going on outside as long as it isn't somebody stomping across his ceiling.
This morning we motored a few miles south to La Paz. As we were cruising along through the channel a couple of bottle-nosed dolphins swam slowly up to us and suddenly burst out of the water. We got three or four big jumps right alongside of us. We told Ouest that they were saying, "Hi, welcome to La Paz." She said hi back. We've informed her in the past that barking dogs are just saying hi too. So now whenever a dog barks anywhere near her she says, "Hi. Hi."
We're spending a week or so here at Marina Palmira while my mom comes for a visit. Ouest is quite excited by the prospect of seeing Grammy and swimming in her hotel pool all day long.
In Mazatlan there was a Spindrift up on the hard in the yard there. Now today we're three slips away from another one. We've now seen five Spindrifts, which to me is just incredible. How many of these boats were made anyway? We saw one other Wildcat on our first sailing adventure, and have never seen another since.