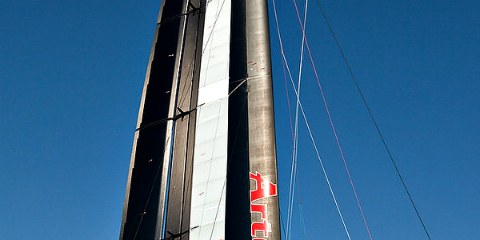 © Sander van der Borch/Artemis Racing
.
Nonstop
EMERGENCY
That's the prospect for Louis Vuitton Cup racing and then the America's Cup, as the competitors imagine it, and that would include Artemis Racing skipper Terry Hutchinson. If I could summarize what the man had to say, on the phone from the Artemis base in Valencia, it would go:
It's not what you got, it's what you can use.
Terry posed the question, "How do we maximize the talents of Juan K and the rest of the design team but keep things reasonable when you're going to be running into a boundary every 90 seconds?"
Read More