puerto vallarta, mexico.
This is the kids playing with the new refrigerator. They like this one way better than the old one. It comes complete with ice cubes. Since we've only got a week left on the boat before traipsing off for the summer we figured we'd just go this route instead of scrambling right now to fix the AC powered fridge. We can still run the engine driven at the dock, but feel like first-class wankers doing so. The styrofoam cooler seemed like a good alternative.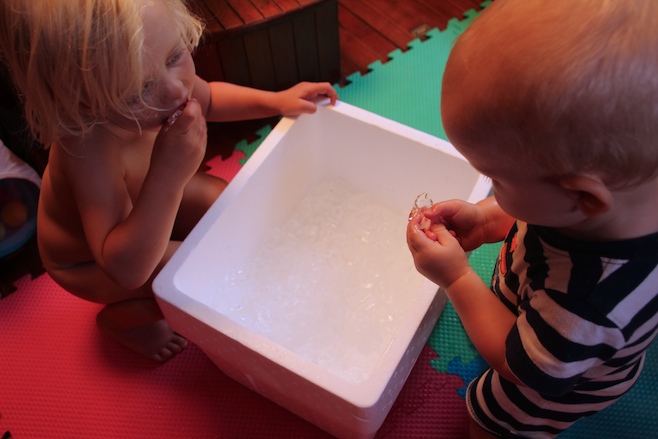 After this work of art we're considering sending Ali out on the carnival circuit as a face painter to earn some extra dough.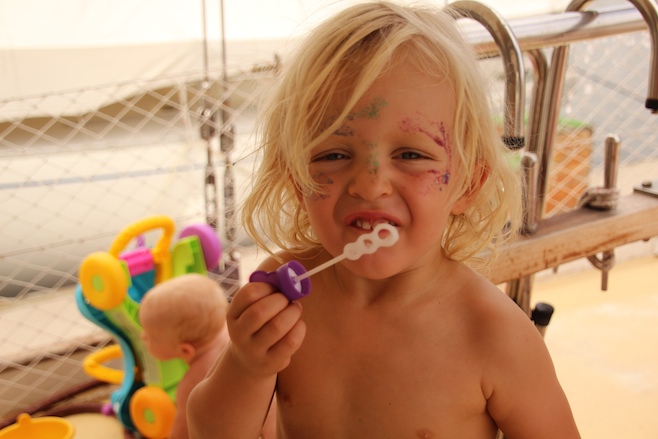 Doesn't look like a football field's worth of chain, but that's exactly what it is. Laid out on deck it's pretty obvious that only the first hundred and fifty feet ever left the locker this season. We like to anchor with at least a five to one scope out, preferably seven to one. Meaning we spent this season anchored in nothing deeper than twenty-five feet.