san telmo, baja sur.
We got the weather this morning and it didn't sound all that great, but it didn't sound all that terrible either, and since we were getting antsy we took off. And for the next four hours we bungled along at ridiculously low speeds as the boat pounded and bobbed into short steep seas with fifteen knots of wind on the nose. It certainly wasn't bad conditions, but we did get what we deserved for leaving.
Along the way I was standing outside with Ouest in my arms. She said, "Ooh, tails." I looked behind the boat where she was pointing but didn't see anything.
I disregarded it and continued staring straight ahead. About a minute later I caught a glimpse of something right next to the boat and there suddenly two Orcas surfaced close enough to reach out a porthole and pet them. Ali and Lowe came up and for a couple of minutes we watched as they swung from one side of the boat to the other, hung out underneath the dinghy, and slapped their tails alongside us. And then they were gone. Five minutes later two big inflatable boats roared past us and chased the whales down. How they could have seen them I have no idea.
Getting pictures of the wildlife while each of us holds on to a kid, and tries to involve them in it as well, is a tough business.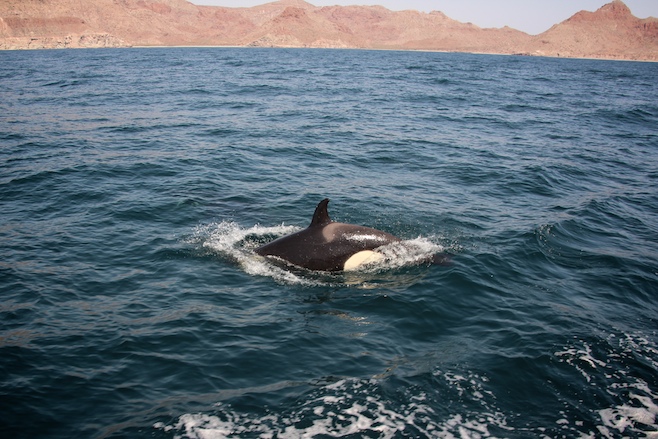 We anchored in the north anchorage of San Telmo. It's not really a bay, just a point of land sticking out that you can tuck behind in southerly weather. The swell is wrapping around and hitting us but we aren't getting any of the seas we can see building just outside.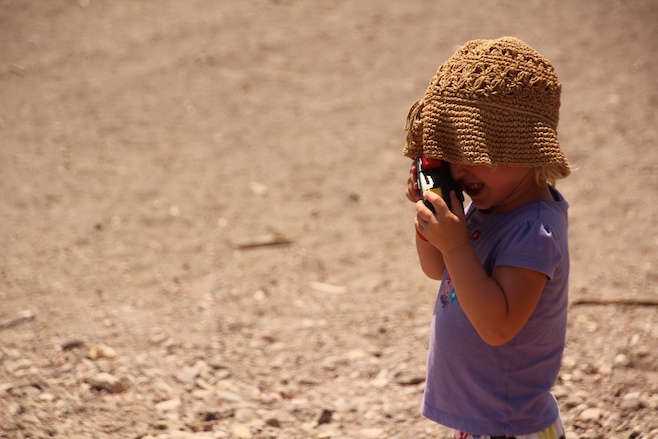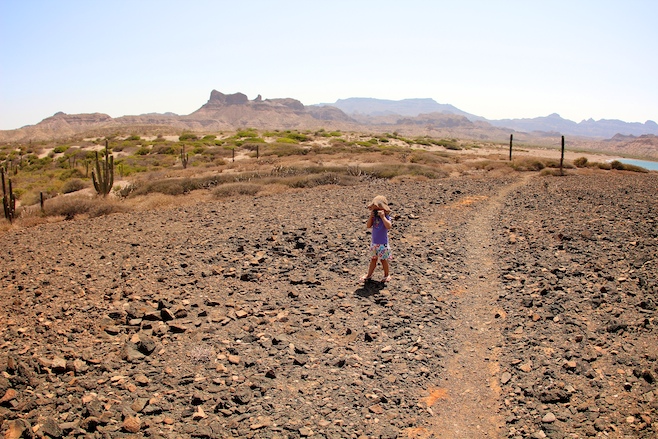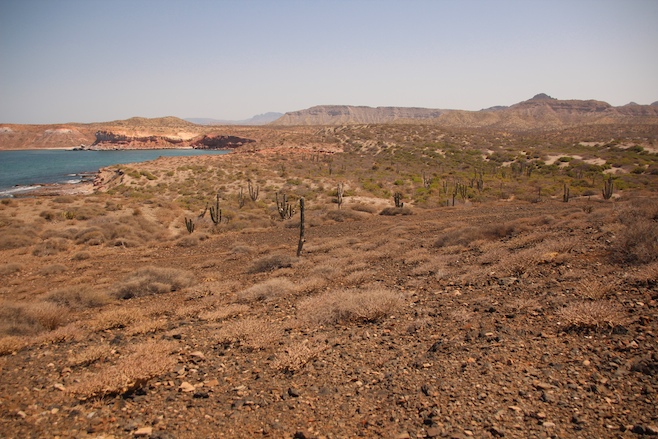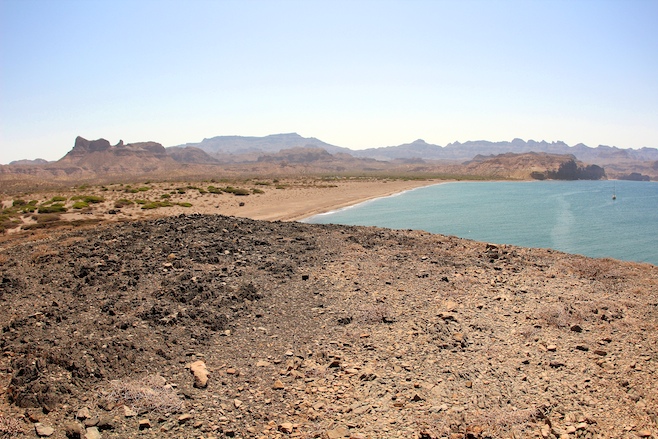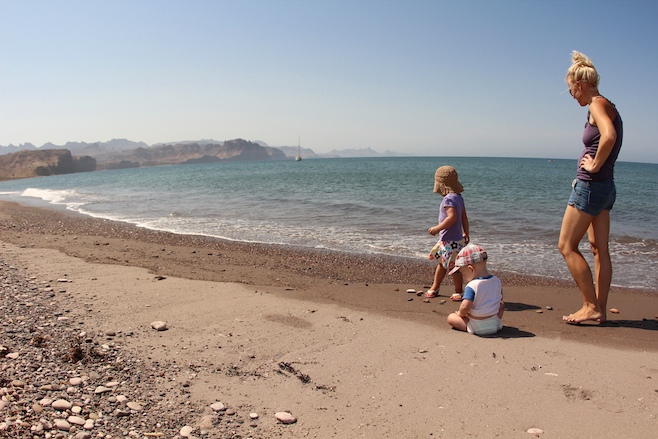 Ouest has a saying she's been using a lot lately that makes us laugh every time. "Torry, me know." Meaning, "Sorry, I didn't know." When she does something innocently that we don't want her to do, like say, handing Lowe a steak knife, we say something like, "Oh, Ouest no, Lowe can't have that." She says sorry, and we say, "It's okay, you didn't know." So that's where she got it from.
But now she uses it all the time. If we catch her climbing up on the kitchen table for the fiftieth time and tell her to stop she says, "Torry, me know." If we catch her throwing a handful of sand at Lowe, "Torry, me know." She thinks she's got us fooled, but really we just can't keep a straight face when she says it, so we let the peccadillo slide.