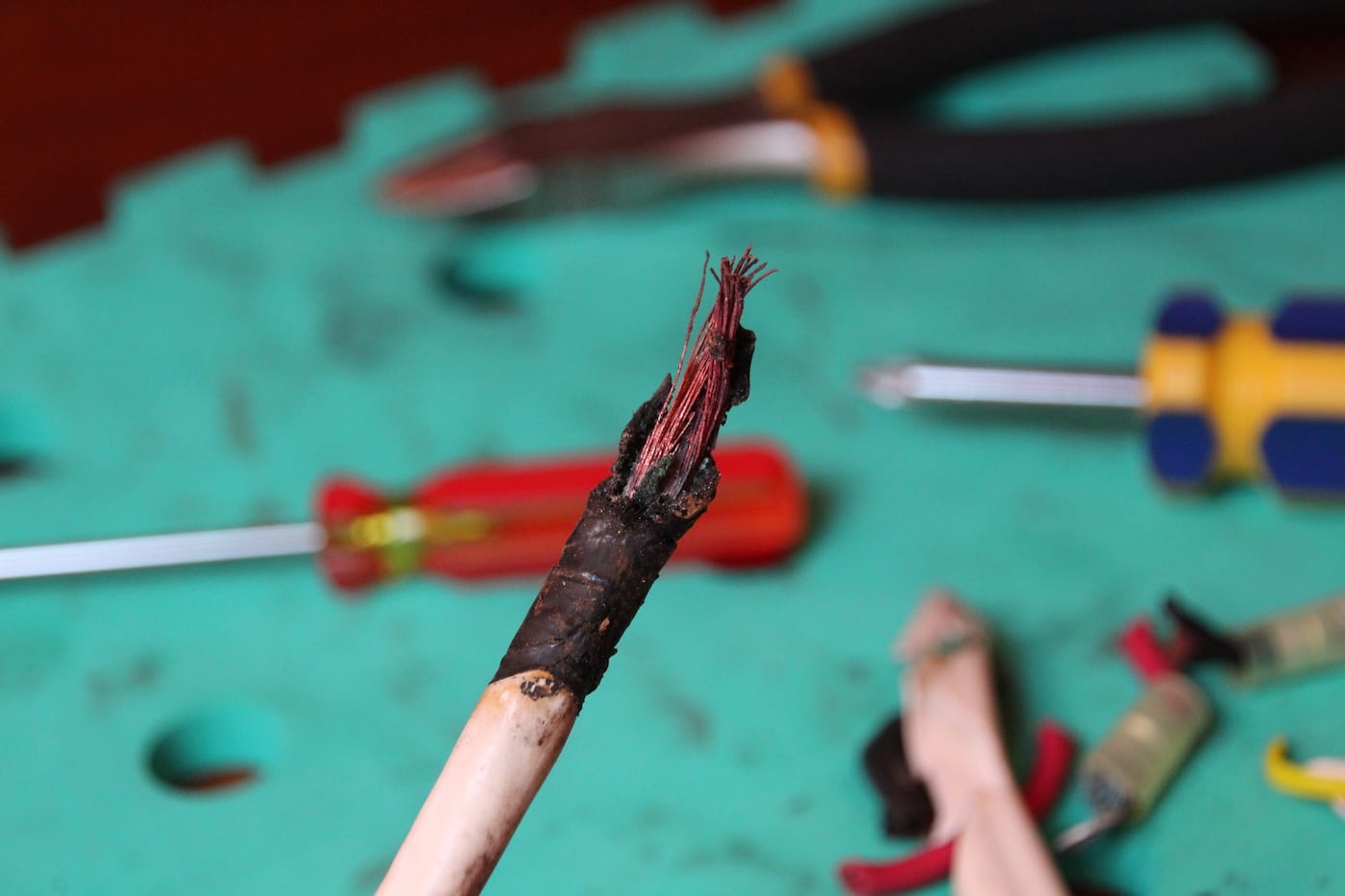 Exciting, I know—running lights. We haven't had running lights since the near fire aboard last year. I should have tackled the problem sooner I suppose, but we're doing so few night sails that it was classified low priority by me. I just disconnected the wires and never flipped the breaker again. Out of sight out of mind.
Anyway, today I dug into the problem. I started by making sure the power was good. The wires running forward to the lights were putting out 12.6V so I moved on to isolating the problem. I hooked up just the port light, turned it on and went outside to see if it was working. Nope. So back inside I went, where I discovered the wires melting.
Now I'm no genius, but I did conclude from the melting wires that I had found the source of my problem. Just to be sure I hooked up the starboard light and sure enough it worked just fine. So yes, the problem was that there was a short somewhere along the wire for the port light.
I tied on some new wire to the end of the old one and went to try and run it through, but one quick tug and the wire crumbled and left me with nothing but a gnarly looking mess of loose wire. Bingo, there's my fire starter.
The details are boring, but after five hours I finally had the six-foot length of new wire run through the boat, and yes, the project did include the use of bailing wire—couldn't have done the job without it actually. Tomorrow (yeah, right) I'll finish hooking up the light, and by god we'll be ready to cross oceans in utter safety again. No more night watches, we'll just turn on our lights and go to bed instead. Awesome.