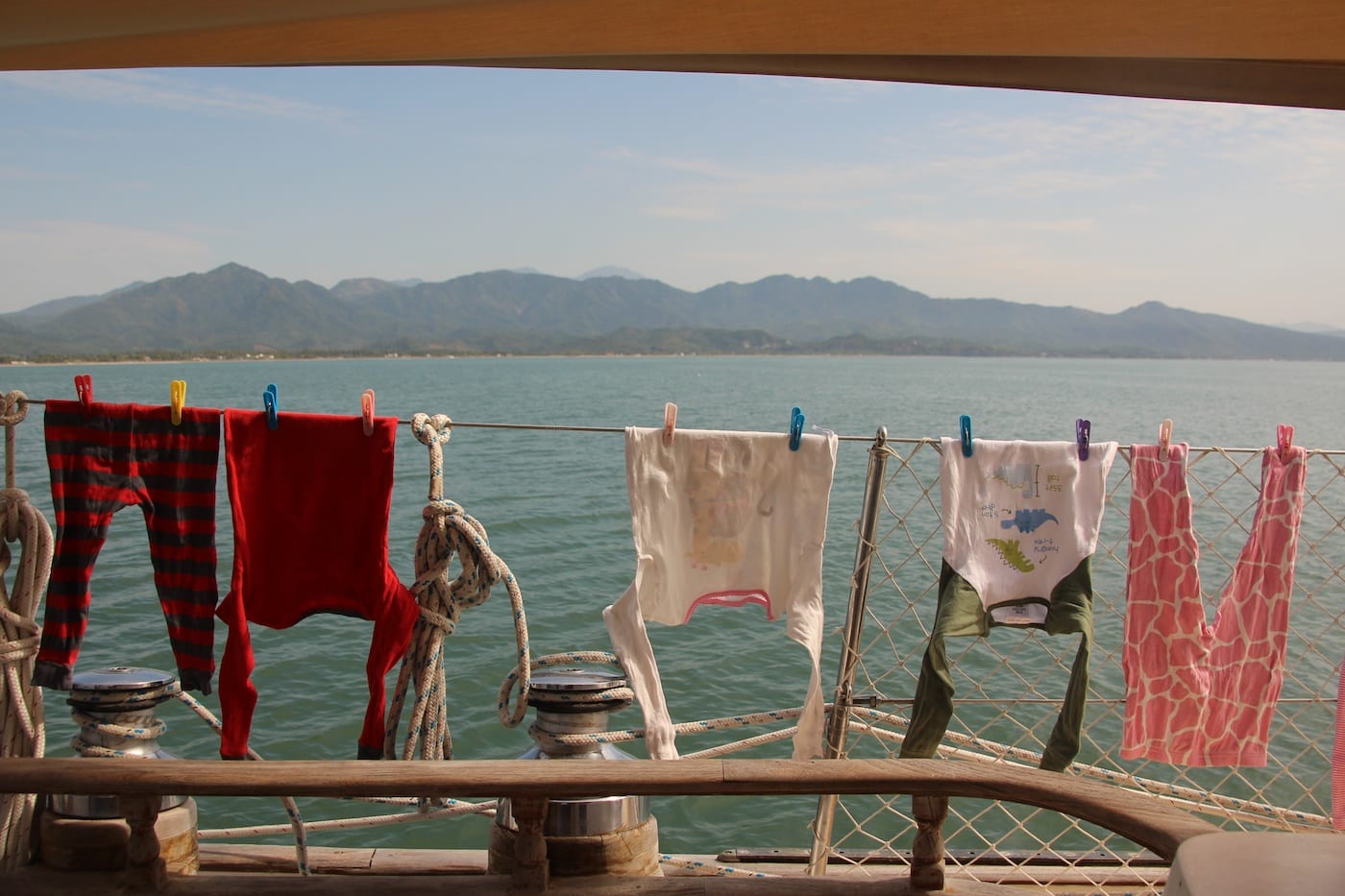 Man, I like that little town of Chacala, but I will never visit that anchorage again. We took off early this morning, with bags under our eyes, and cruised up the coast twenty miles to San Blas where we have enjoyed some pretty terrible nights in the past as well.
We were motoring with the mainsail up to keep us from teetering too badly in the big swell. No wind all morning, but then it kicked in a bit and before we knew it we were heeled over pretty good and galloping along. And here is another reason cats win over monos—heeling is scary. Ali had been below playing with Ouest when the wind filled in, but I wasn't too surprised when her head popped up and she asked, "How strong do you think the wind is?"
"I'd say 15 knots I suppose."
Marge Simpson-esque, "Mmmmmm, I don't like this."
A couple minutes later she popped up again. "Are we safe? This isn't safe."
It was safe, but even now we are still used to sailing along on a level plane. On a cat you don't heel and therefore I don't think you get the sense that you are moving as quickly as you really are. On a monohull you definitely know when your boat speed is increasing. You know because you start to inch your way up to the high side of the deck, and you even start to think that your 180 pounds might just help keep the boat level. (I seem to remember monohull sailors using the fact that you can't feel how fast you are going on a catamaran as an argument in favor of monohulls. Yeah. Right.)
Hey, I'm not saying there is anything rational about the scariness of monohulls versus catamarans, but it is there nonetheless.
Anyway, somehow we survived the ferocious 15 knot beam reach and dropped the hook in the absolutely massive bay—the only boat in the place. It didn't take us long to make our way to the beach where we were also the only people in sight—aside from a little old lady tending her restaurant in order to sell us beer.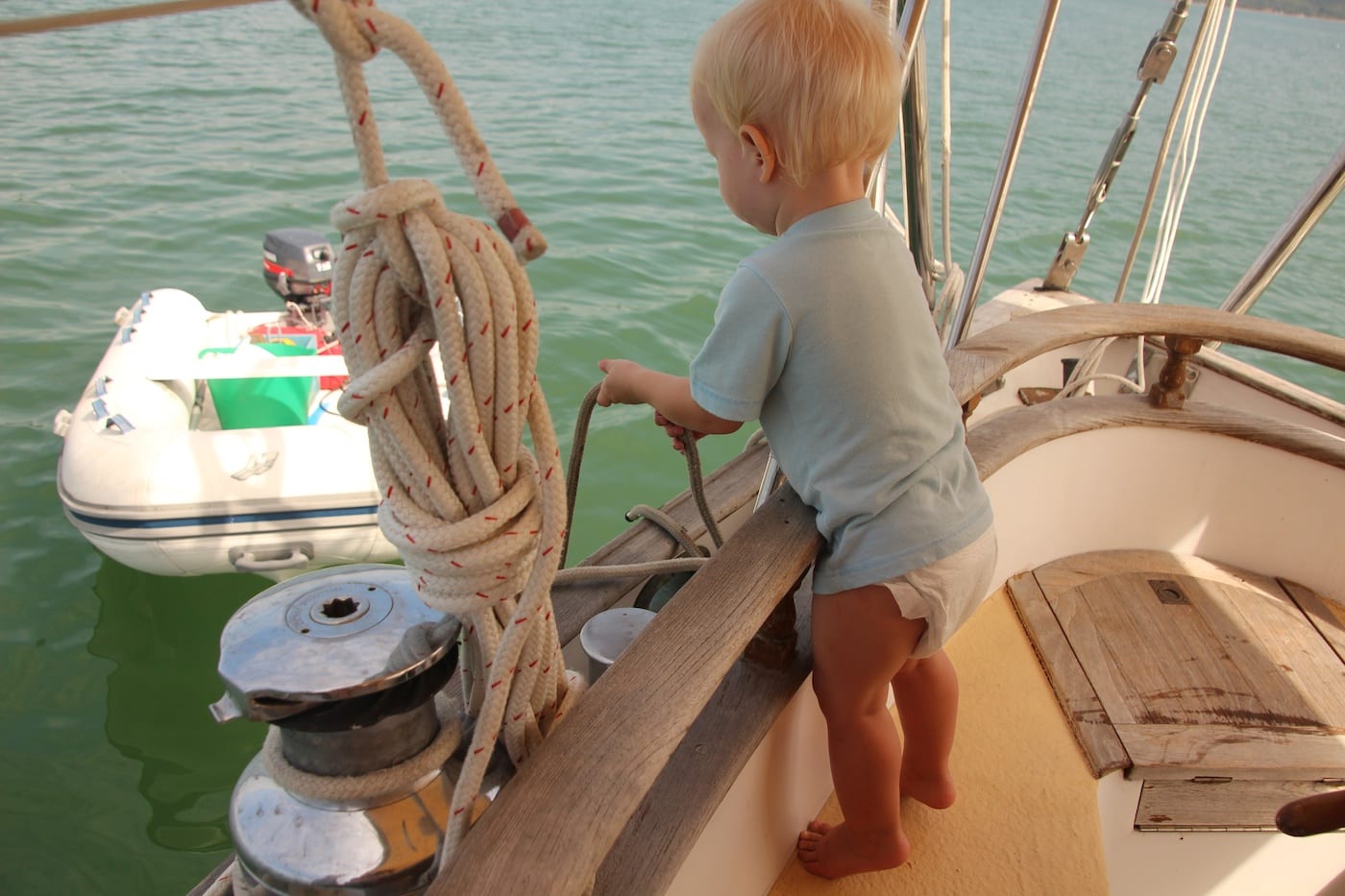 Our safety on board (out on deck) is essentially equivalent to what a normal parent's level of safety is when their kids are in the bathtub—never leave their side, never leave them alone. I think at a park they call those parents helicopter parents because they are always hovering over their children, but on deck on the boat it's just the way it is. Right before this picture was taken of Lowe I was sitting next to him and turned my head to ask Ali if she could hand up the camera. As I turned my head back around to him I saw his feet going over his head. I reached over and snatched a handful of diaper and managed to catch him mid-air just like that—by his butt. This is the same spot that Ouest went over the side of the boat.